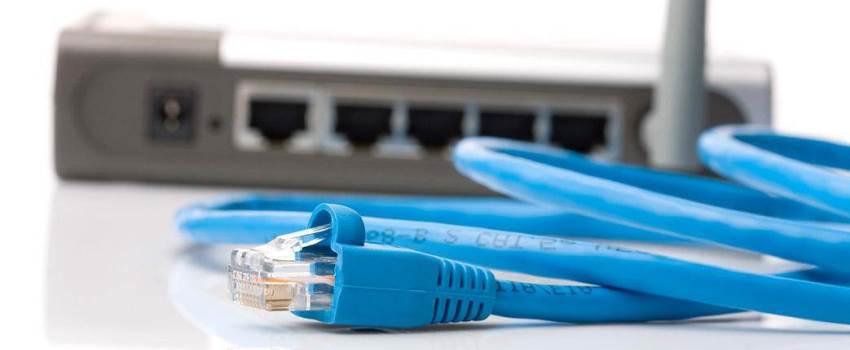 We are in the world of Internet and wireless technology where we want to keep ourselves connected on the go. Wireless technology provides great convenience as it keeps us connected with the internet anytime and anywhere. This wireless technology or WiFi thus became a preferred choice for people all over the world. Smart devices are extremely popular these days because of the popularity of WiFi. Moreover, you can easily find free WiFi hotspots locations around the world using the WiFi map app. You can also connect to the internet with any device using cable connections known as Ethernet technology. There are many pros and cons to decide which technology is better and useful, WiFi or Ethernet? However, if you are a digital nomad, backpacker, solo traveler or an adventure tourist you might be preferring WiFi over Ethernet. Let us learn more about these technologies, and which one is more useful.
But before we move ahead, let us learn the basics about WiFi and Ethernet technology.
What is WiFi in simple terms?
In simple terms, WiFi is a wireless technology connecting devices with the internet. In the case of a WiFi connection, no physical wired medium is used. This technology was introduced in 1999 and today it's extremely popular and widely used.
What is Ethernet?
It is a technology that enables devices to transmit data over a network with the use of Ethernet cable, hub, crossover cable and router. It is basically a Physical medium of data transmission.
Ethernet vs WiFi: Pros and Cons
If you have to decide which technology is better the comparison needs to be done between speed and convenience. If we talk about speed Ethernet is a winner as the data transmission speed over a cable network is faster than wireless. Again, if we talk about convenience, a wireless connection is a winner as free WiFi is easily available around the world with the help of WiFi Map. People who like to earn while traveling like digital nomads or backpackers prefer the availability of WiFi over Ethernet. The main reason is they need a connection on the go. Just imagine a situation that you are in Bali after a scuba-diving session and want to post updates or write a blog about your experience. If you have the WiFi connectivity, just connect your device and update the experience. The WiFi Map app also tells you about all the locations where you find free WiFi. This makes it super convenient. In the case of an Ethernet connection, these facilities are unavailable. Let us dive into more details comparing both these technologies.
Speed
According to the latest WiFi standards 802.11ac (WiFi5), the speed of wireless connections can go up to 3,200Mbps. Ethernet speed, on the other hand, goes up to a maximum 1,000Mbps. Thus, in terms of speed according to the current standards, WiFi is a winner. Since free WiFi is also available using the WiFi map, it is the best way to stay connected.
Reliability
In terms of reliability, Ethernet stands as a winner as it delivers constant speed. However, the speed of WiFi varies according to the range. There are certain apps like WiFi Map App that not only detects the free hotspot location but also connects your device to the best network in terms of strength. This increases reliability.
Security
Security is an important factor to consider when connecting to Wireless Networks as they are open networks. Apparently, we can say that Ethernet offers the highest security as the data access is only possible among the connecting devices. In case you connect your device with an open network make sure the data is protected with WPA2-PSK encryption. In case you are using the WiFi Map app you get VPN security that protects against data interception. Thus, you can connect your device worry-free with any free WiFi network globally using the WiFi Map app and enjoy seamless data transmission.
Convenience and Portable Devices
There is no doubt that WiFi offers greater convenience and flexibility over a wired connection. Just open the WiFi map app and it immediately highlights the free WiFi around your current location. It also provides you with the password to use them. This means whether you are doing a Desert Safari in Dubai, an adventure trekking to the Table Mountain or exploring the blue lagoon in Iceland, you stay connected with free WiFi connections. All the portable devices get easily connected with free WiFi when you download the WiFi map app. Thus, WiFi wins in terms of convenience over Ethernet.
What is the main problem a traveler face in terms of getting an internet connection?
When you prepare your travel itinerary, it is important to look for hotels with WiFi. If you are visiting beautiful places like Paris, Dubai or Moscow, you prefer to remain connected with your family and friends. You might choose a 3G or 4G cellular plan with an international roaming pack, but the rates could be sky-high with usage capping.
On the other hand, sometimes after reaching your hotel you realize the WiFi connection is poor causing great inconvenience to you. While you go out to explore the tourist attractions, you cannot remain live without any data connection. Some tourists spot offers free WiFi in cafes, but you have to reach those cafes to get yourself connected.
What is the solution?
If you want to stay connected on the go and don't want to pay high roaming charges, the WiFi map app is a lifesaver. This app gives free WiFi access by connecting your device with over millions of free WiFi hot-spot networks. WiFi Finder technology used in the WiFi map app has a base of over ten million WiFi hotspots around the world. Moreover, they provide top-level data security with a VPN connection. Additionally, you don't require to pay costly roaming charges, so you save a lot.
Final Verdict: Which connection to choose?
Deciding between WiFi or Ethernet depends on the purpose you are using the internet. If you are more into gaming and in-house jobs with less traveling, you might prefer Ethernet. However, if traveling is your passion and you live the life of a digital nomad, you require a WiFi connection. It is best when you get free WiFi just by downloading the WiFi map app. If you want to try this app and get the amazing benefits, Click Here!