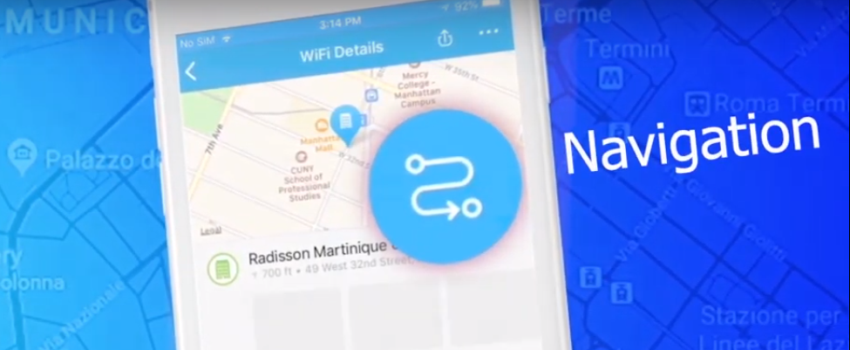 The Internet has changed our lives, and somehow, we are too dependent on internet connectivity to accomplish our daily tasks. Whether it's about booking cab, order food or groceries or paying the utility bills. The Internet is now a necessity, not a luxury for the people. Same as it's an emerging expense for the people to meet daily. Not everyone can meet that expense in general. At home to the office, you can manage the connectivity using WiFi, but outside is a challenge. You need to spend some extra bucks on your Network data or need to find a WiFi near me. This will help overall to reduce the network data consumption and access the free WiFi.
Accessing WiFi near me!
Normally accessing the WiFi on your nearest location seems to be a difficult task. All the WiFi are password protected and inaccessible. Some of the connections are even unavailable or reachable normally. Manually if you will try to access the WiFi spots from your phone, the results will never be 100%, and you might end up wasting your time. So, you need to get better support.
Get the WiFi Map App
If you are confused about how to find WiFi near me, then WiFi Map App is the one-stop solution for you. It is designed to assist you with the WiFi allocation in your nearest spot to get you connected with it. The app contains more than 10 million WiFi hotspots in the database globally. It makes it easy for it to locate and identify the reliable and strong connectivity WiFi for you anywhere. This makes the app idea for frequent travelers and people with higher connectivity needs daily. It looks amazing that you can have WiFi access anywhere easily.
How WiFi map app works?
The app has the WiFi hotspots in the database that lets the user connect with the WiFi connection. It is all free, and the user does not have to pay any fee for the roaming or cellular. It comes in handy and quick. The VPN security comes in the package to avoid data interception and provide the overall data security to the user. It helps in connecting to the WiFi networks safely without putting data or secret information on risk. The search results of the app to fine WiFi near me are higher as it scans the hidden WiFi connection for you easily using the coded database.
What makes it safe?
In the first place app offers you the VPN security for your identity and data protection. Moreover, it runs a WiFi scanner to figure out the devices connected to a WiFi connection and can see your connectivity or actions. When it comes to public WiFi connectivity, this is one of the major privacy considerations. But, the WiFi map app protects you and provides full coverage to the issue in the first place. It seems convenient to use even offline without internet access.