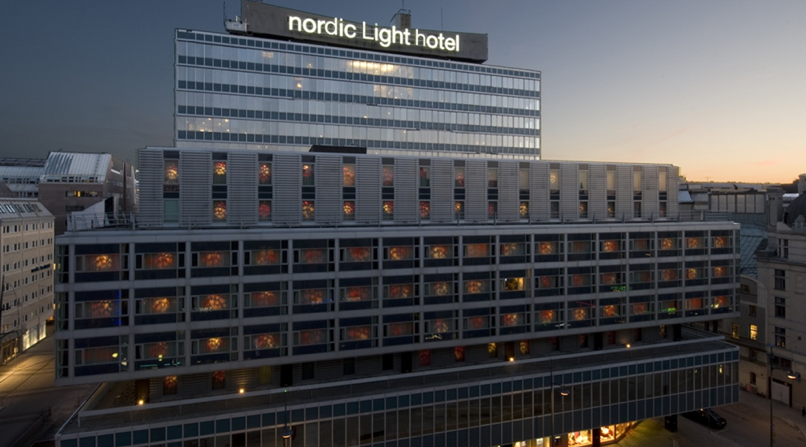 While wifi has become a standard we have come to expect wherever we go, it isn't always free. There have been solutions popping up to combat this problem, like WiFi Map, but there are a few countries that are actually known for having access to free wifi throughout their cities. Here is a list of the top countries that have the most accessible free wifi:
1. Lithuania
Lithuania has consistently ranked number one worldwide for fastest public wifi speeds, with an average download speed of over 15 mbps. According to Newsweek, "The reason for Lithuania's speediness is simple: heavy investment and prioritization of free public Wi-Fi." Not only is the public wifi the fastest, it is also accessible nearly everywhere, including shopping malls, hotels, restaurants, libraries, squares and more.
2. Croatia
Croatia offers the second fastest wifi at average download speeds around 14 mbps. It is also accessible throughout the city in restaurants, bars, etc. In the town of Rijeka, the main street called Korvo, offers free wifi throughout.
3. Singapore
The public wifi in Singapore is a bit slower than the others at 10 mbps on average, but it does offer free wifi so readily that it made the list. According to InformationAge, Singapore's public wifi consists of over 10,000 hotspots and it covers all tourist areas and is spread throughout the country for the best coverage possible.
4. United Kingdom
The United Kingdom is on the list at an average download speed of around 11 mbps. The UK uses O2 wifi, which provides access to everyone and is available almost everywhere in major cities like London. You can also find local free wifi in pubs and markets and other stops.
5. Denmark
The public wifi speeds are similar to that of the United Kingdom, at about 11 mbps for downloads. It's no surprise that Denmark makes this list since it was once named the world's most connectedcountry based on mobile and internet usage. Wifi is also accessible all over from cafes, to libraries to tourist centers.
Looking for more information on countries with the best public wifi? Check out this infographic created by OOMA that offers a breakdown of speeds, hotspots per person, countries with the worst public wifi and countries with the most growth.
When traveling, you can check online to see the wifi hotspots near you so that you are never without internet access. For locals, having such great access to free public wifi means they use less data and save on their monthly mobile bill. Don't live in one of these countries? You can still access free wifi with WiFi Map!